Họp báo ra mắt bộ phim Lời ru mùa đông
Cập nhật 11:18 | 09/04/2016
TV audience who has been charmed by TV series on family theme recently will never miss the newly released series the 'Winter Lullaby' produced by VFC. The 31-episode 'Winter Lullaby' series will be aired on VTV1 every Wednesday, Thursday, and Friday at 20h40 from 21 October.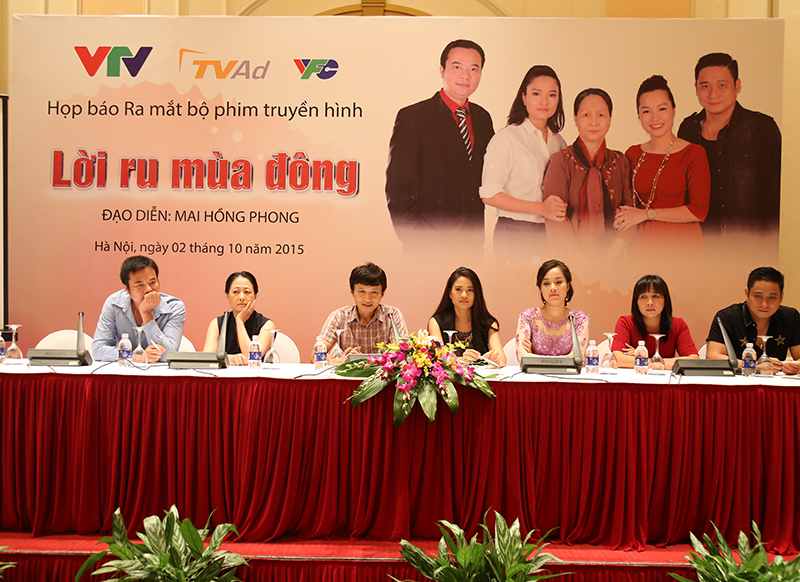 Image of the cast at press conference
It is the fact that, the young generation nowadays is very active in pursuing business careers and accumulated wealth. They are too busy for promotion opportunities and complain that their parents do not understand them or think for them. They rarely have time to learn what their parents really want or think.
'Winter Lullaby' is about Mrs Truong's family, a typical Vietnamese woman; having scarified everything to raise her three children who have now grown up to become successful people. However, Mrs Truong always feels lonely in her perfect family as her three children Khanh, Thao and Nam rarely have time for her. They seem to forget that her mum also needs them or consider their cares for their mum just an obligation claiming that they are under business pressure and need to spend time for their own families. Mrs Truong can only spend time with her senior friends while she quietly longs for one day when her children will be less busy, less indifferent, and more sharing to their mum.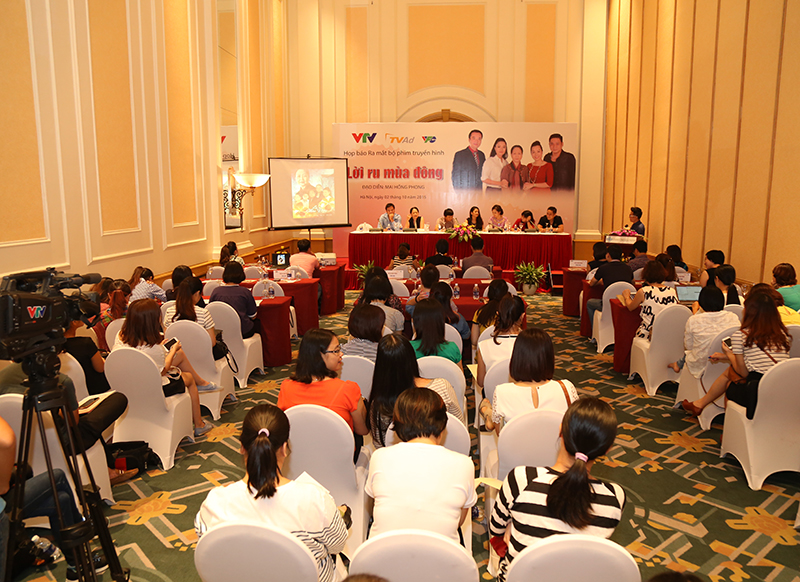 Overview of the press conference
The first success of the series and also a special note is that its cast has been impressed and moved by the character's feelings. People's Artist Nhu Quynh (Mrs Truong) says that sometimes she can't differentiate which are her role's feelings which are her own feelings since it is unbelievably similar. Actor Phan Anh (Khanh, Mrs Truong's son) accepts that he often give his mum a ring after a scene just to ask his mum a quick question but it is kind of relief for him as he fells a bit guilty for not sparing more time for his parents.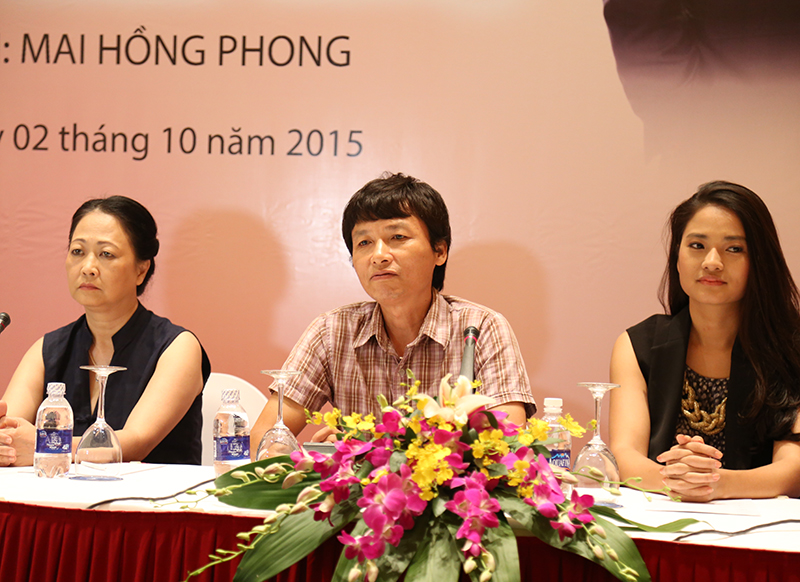 Cast's interviews
The series' cast has been carefully selected by Director Mai Hong Phong since all characters required skilful acting skill. 'I am quite nervous at first playing Mrs Truong as it is a great pressure for any actress to show the character's desire and feeling.' says People's Artist Nhu Quynh. Actor Phan Anh and Actress Thu Ha play husband Khanh (Mrs Truong's eldest son) and wife Thi. Outstanding Artist Duc Khue plays the serious professor Phuong. It is noticeable as he has no longer plays a comedy character like before. Partnered with Duc Khue, Thuy Hang plays Thao. After her success in TV series 'Sun Shower', it is expected that audience will be impressed again by her acting.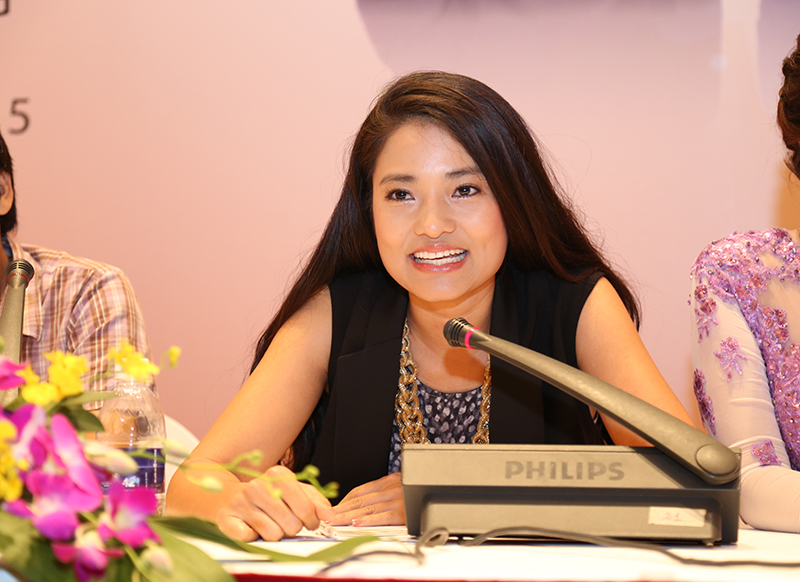 Actress Thuy Hang at the press conference
'Winter Lullaby' marks the return of Minh Tiep and Minh Huong after several years of absence. While Minh Tiep considers his return 'no big deal but significant', Minh Huong is fond of her character – Ngan, that is very different to her previous ones. They are a strong and funny marriage couples in the series and the couples promisingly bring joy for audience.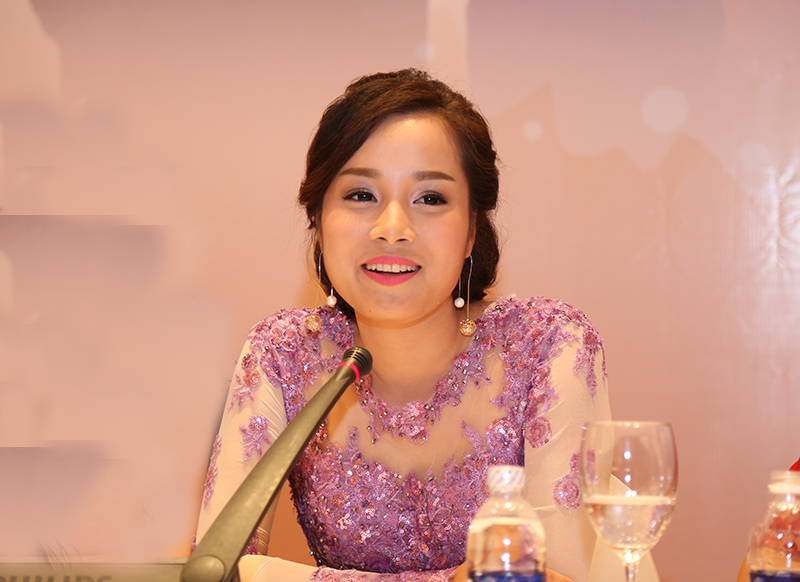 Actress Minh Huong at press conference
Developing simple circumstances, daily relationships between children and parents, husband and wife, common conflict in family, not too serious or controversial, 'Winter Lullaby' will be a worth-to-watch series as everyone will find their part in the series.
'Winter Lullaby' film crew
Director: Mai Hong Phong
Screen player: Chu Thu Hang
Editing: Lê Thu Thuy – Dam Van Anh
Camera: Hoang Phuong – Trung Quan
Sounds: Nguyen Phuong Dong
Music: Le Anh Dung
Cast
People's Artist Nhu Quynh: Ms Truong
Meritorious Artist Duc Khue: Phuong (Thao's husband)
Phan Anh: Khanh
Thuy Hang: Thao
Minh Tiep: Nam
Minh Huong: Ngan (Nam's wife)
Thu Ha: Thi (Khanh's wife)
Phuong Oanh: Oanh
Quynh Hoa: Huong